Framed by the hundred-year anniversary of the October Revolution and the presidential election in Russia in March 2018, the Ludwig Forum für Internationale Kunst looks at the situations and aesthetic forms of the political in contemporary art. In stark contrast to the perestroika years and the decade that followed, the 1990s, the pressure placed on a politically engaged art has increased continually in recent years. In response to the repressive practices of the "guided democracy," many artists of the post-perestroika generation – a lot of them are born in the 1980s – have developed strategies of artistic resistance ranging from subtle expressions of discontent to open protest. Their sphere of activity is the public space and the Internet. The exhibition will explore a range of artistic positions from critical social analysis to political actions – both of which have an obvious affinity with the political activism of opposition movements – to sociopolitical utopias.
While the exhibition has been organized chronologically, the works of art are grouped according to specific characteristics that aim to contextualize artistic practices and activities. Categories include, for example, the legacy of communism in Russia, anarchism and punk culture, feminism, and stereotypes, as well as the support of migrants and minorities in Russia. At the same time, this classification poses the question of where the boundaries lie between art and activism and their strategies and movements. Archival material that documents the history of the censored exhibitions "Beware, Religion!" (2003) and "Forbidden Art" (2007) will accompany the artistic and activist positions of the exhibition, as well as a timeline that will highlight important political and artist-activist events from 2000 to the present.
Artists of the exhibition: Blue Noses, Bombily, Chto Delat, FFC (The Factory of Found Clothes), Gluklya (Natalya Pershina-Yakimanskaya), Gogol's Wives, Alexey Iorsh, Olga Jitlina, Maria Kiselyeva, Victoria Lomasko, Artem Loskutov, MediaImpact, Denis Mustafin/ Vlad Chizhenkov/ Georgy Dorokhov, Nadenka Creative Association, Katrin Nenasheva, Anatoly Osmolovsky/ Nongovernmental Control Commission, Partizaning, PG Group, Pussy Riot, Queer-Feminist Affinity Art Group "Unwanted Organisation", #quietprotest, Radek Community, Timofei Radya, Polina Rodriques, Shvemy Sewing Cooperative, Sveta Shuvaeva, The Trade Union of Street Artists, Tsvetafor, Urbanfeminism, Verhotura and Friends, Voina/Moscow, Alisa Yoffe, ZIP Group.
Accompanying the exhibition there is a publication (352 pp., Ger./Eng./Russ.), with contributions by Ilmira Bolotyan, Jena Jonson, Holger Otten, Anna Saytseva,Tatjana Volkova, and Yevgenia Zubchenko (ISBN 978-3-929292-59-6).
Curated by Holger Otten and Tatiana Volkova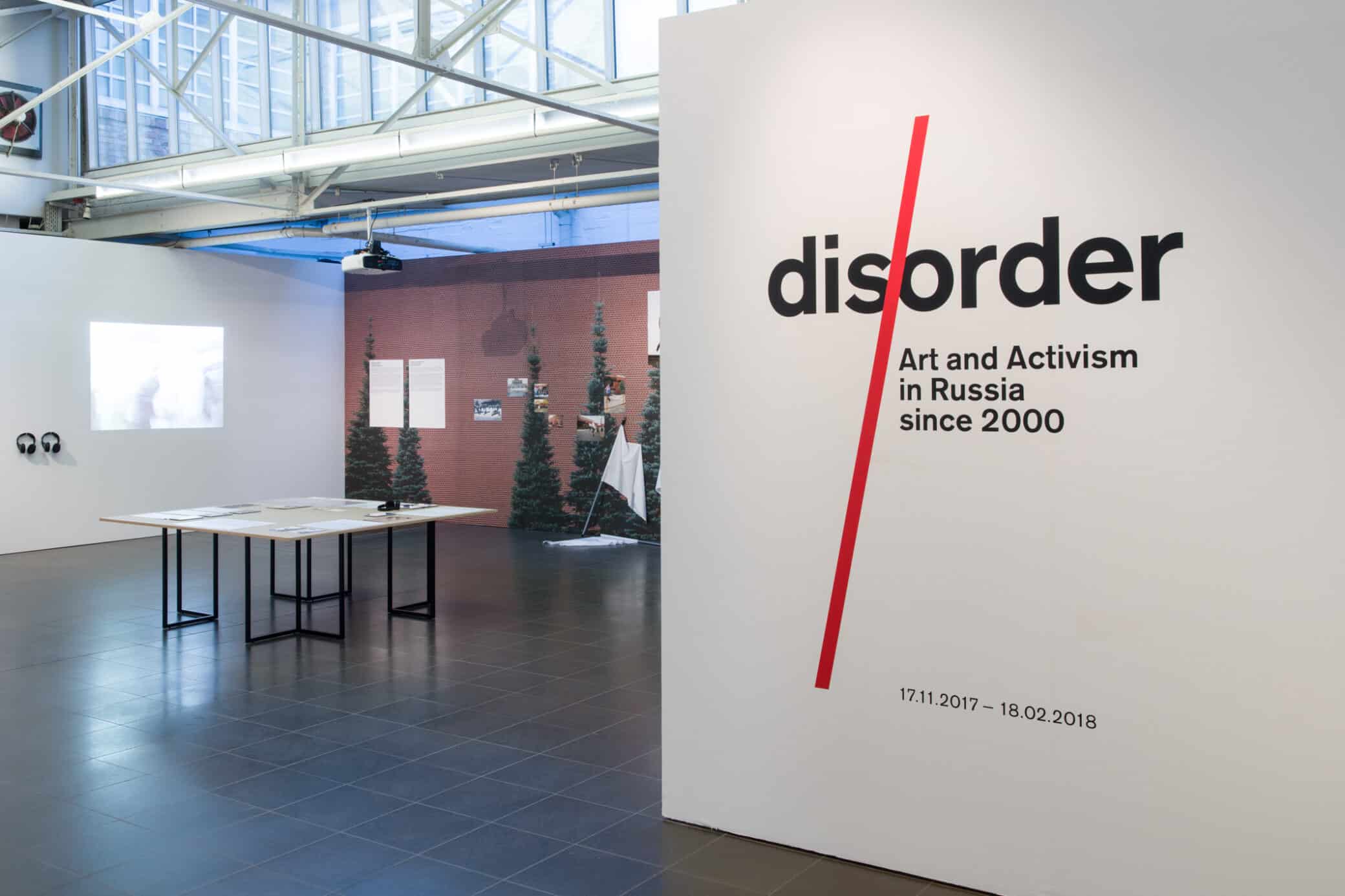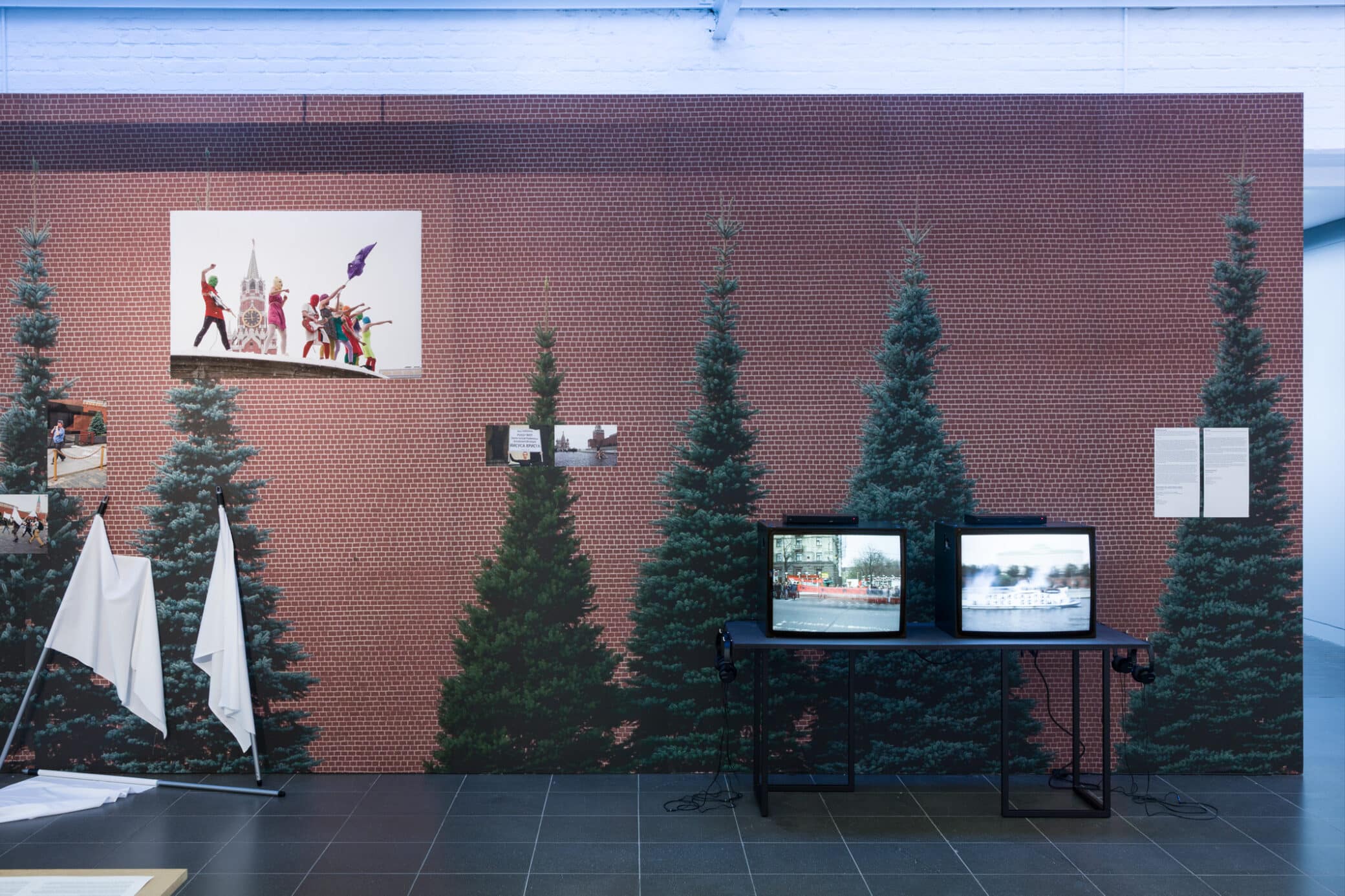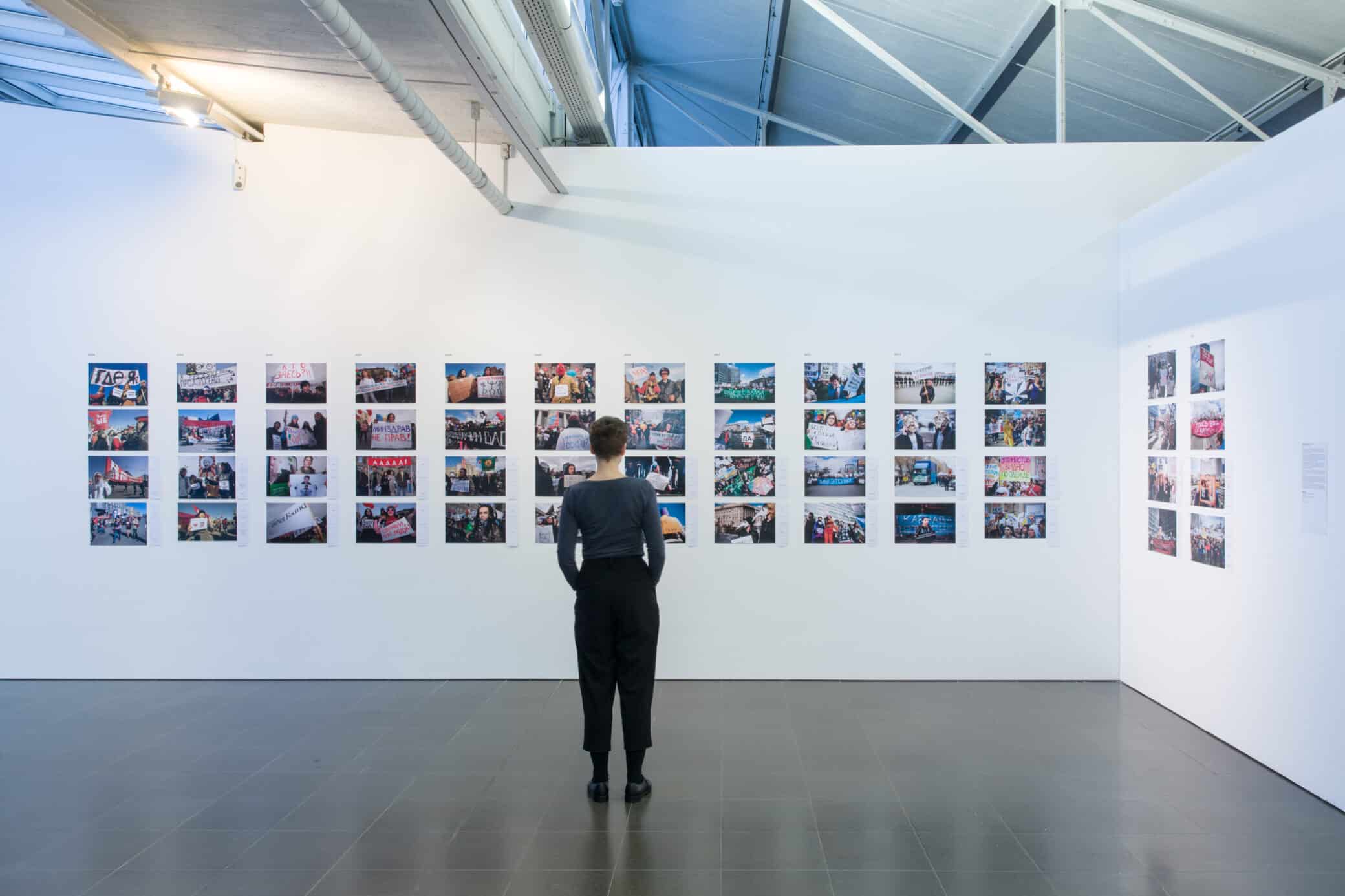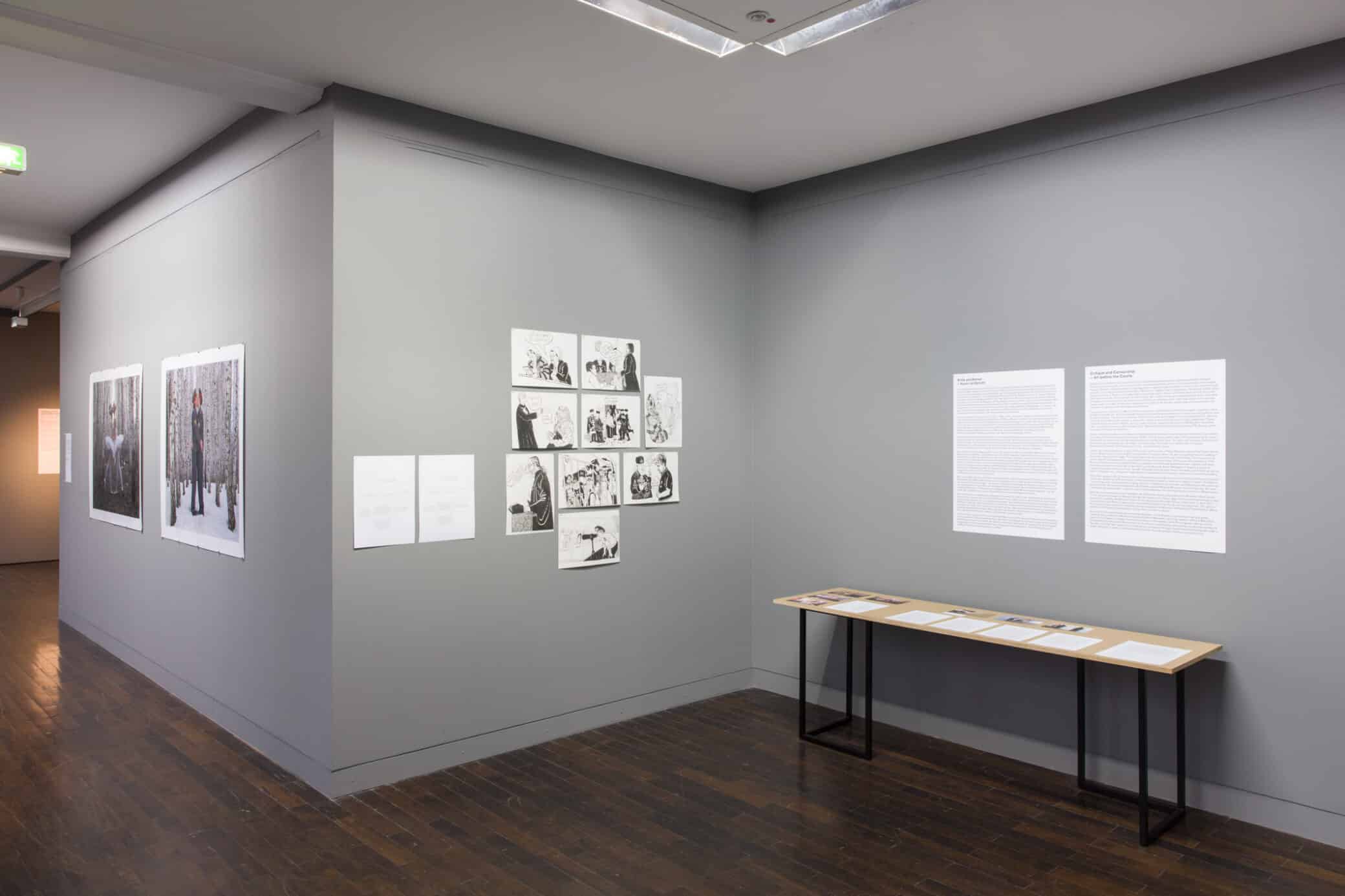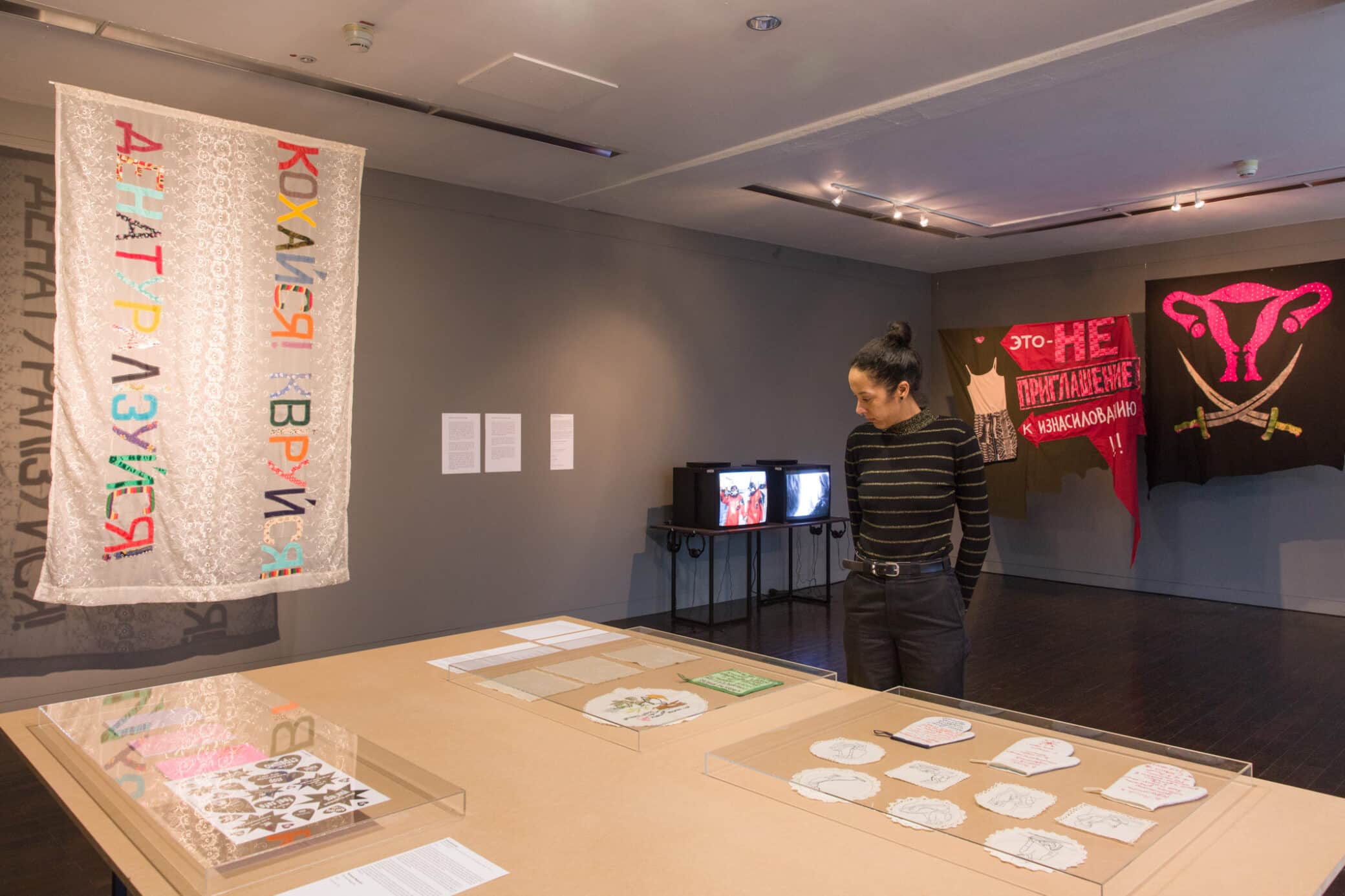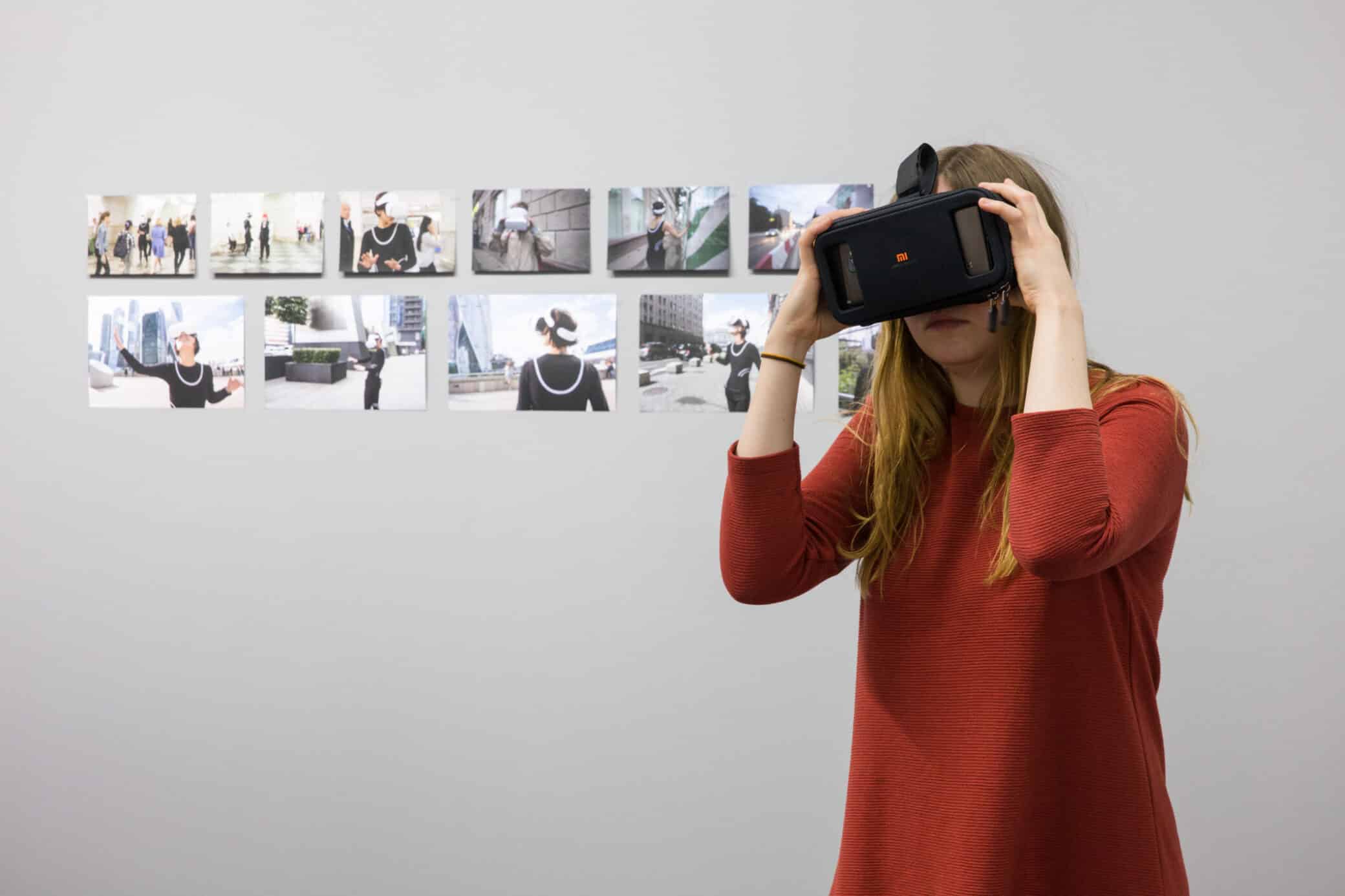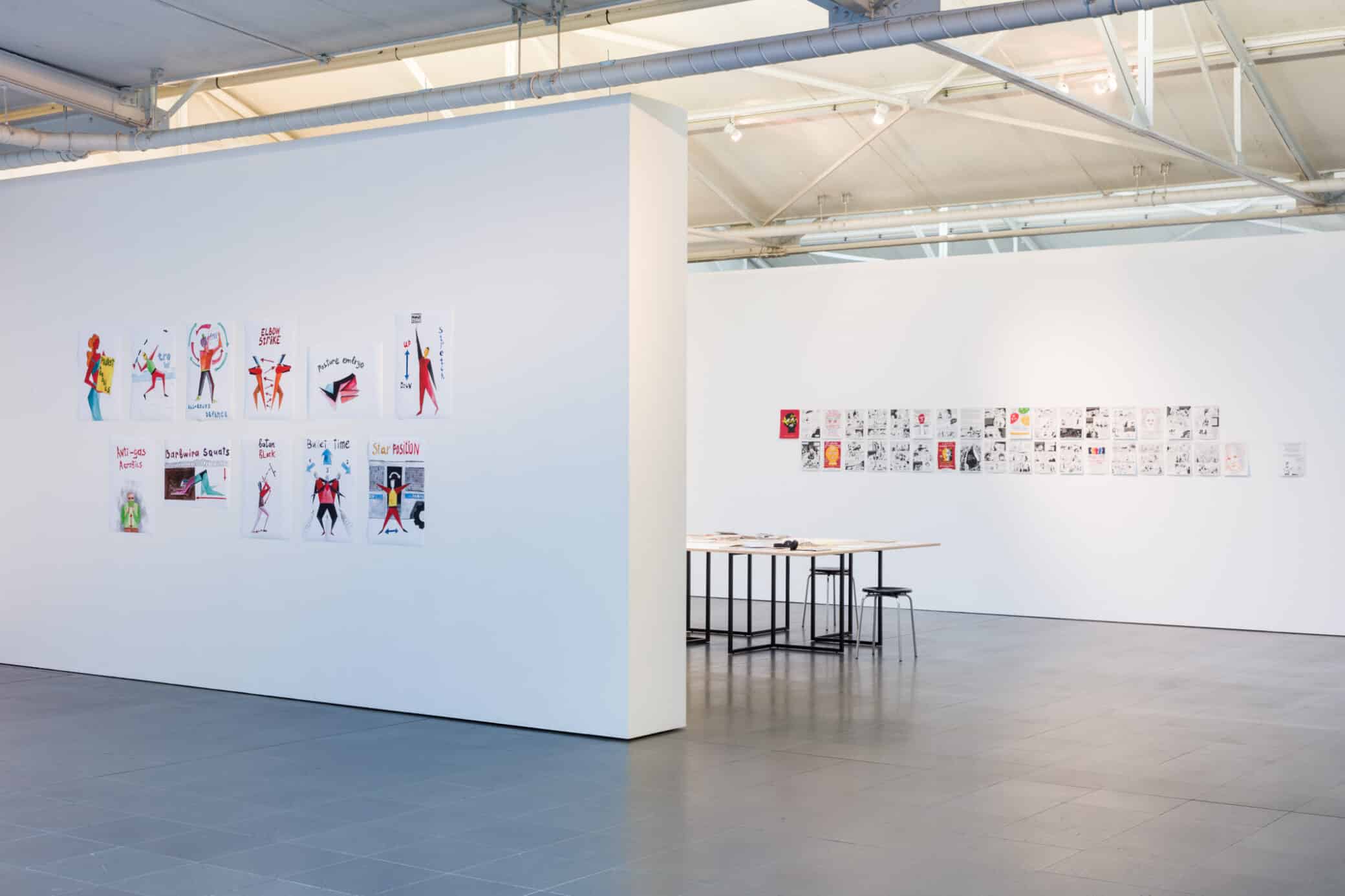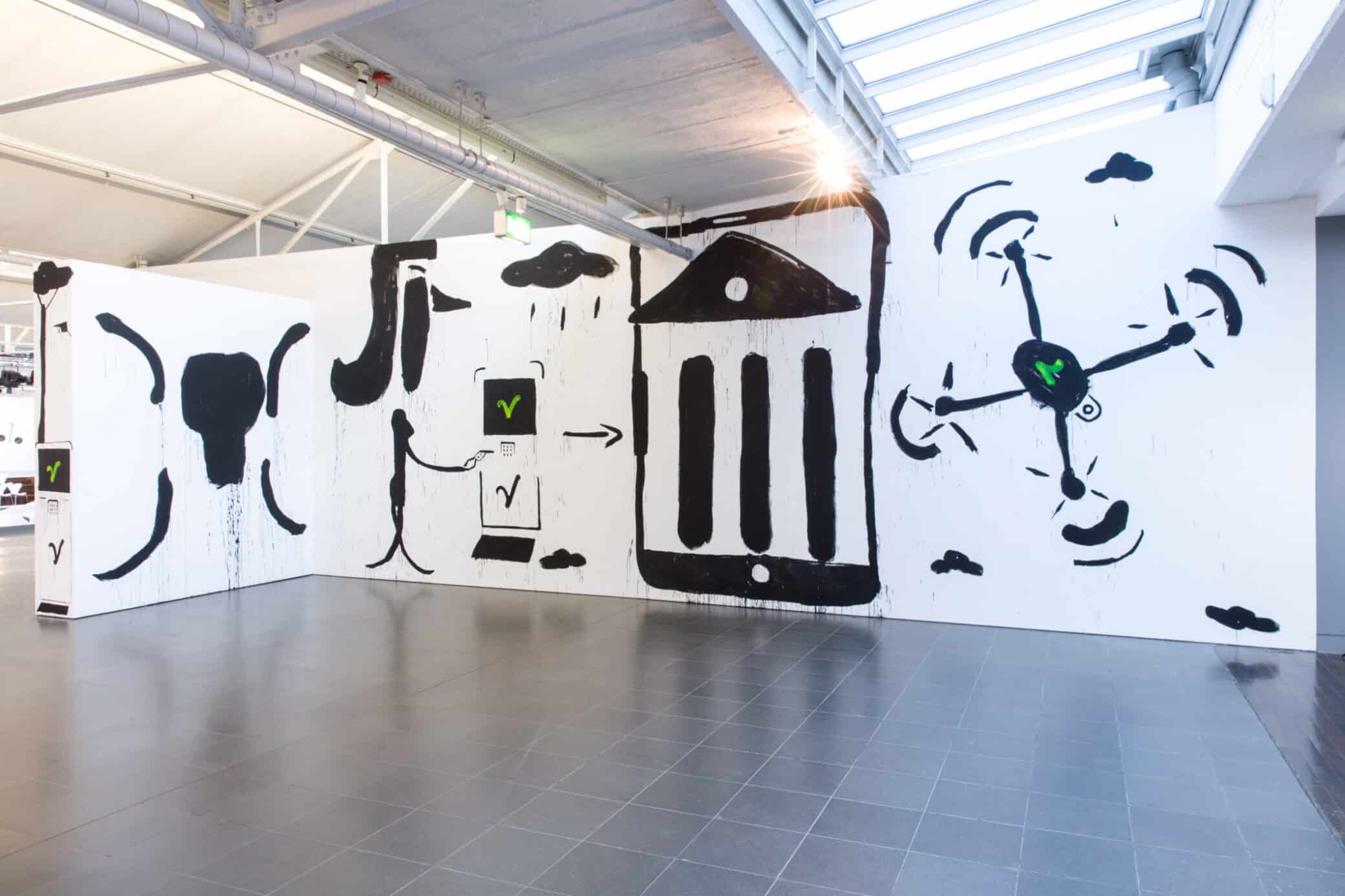 Exhibition views, photos: Ludwig Forum Aachen/Carl Brunn
The ex­hi­bi­tion is gener­ous­ly sup­port­ed by