Aachen, September 2011. Nie wieder störungsfrei! Aachen Avant-Garde since 1964 provides spectacular insights into a period when the idea of art was constantly questioned and its scope extended by new and experimental currents.
The presentation of more than 150 works and a wealth of contemporary documents take the visitor back to the exciting events that characterized the cultural scene in Aachen at that time. Many artists prominent in the international avant-garde, amongst them Joseph Beuys, Peter Brüning, Jörg Immendorff and Vagelis Tsarkiridis, Gerhard Richter, Bernd and Hilla Becher, Günther Uecker, Wolf Vostell, Lawrence Weiner and Gilbert & George, showed their works at Fluxus events and happenings as well as in innovative interdisciplinary galleries in Aachen.
Institutions such as the Galerie Aachen, the Gegenverkehr – Zentrum für aktuelle Kunst, and the Neue Galerie im Alten Kurhaus gained worldwide renown as a driving force behind those art movements which have go on to significantly shape our own understanding of art today – from Fluxus and varieties of performance art to Conceptual Art, new forms of photography, film, music and literature, through to Pop Art and the numerous strands of Realism in the 1970s. The art-collecting couple Peter and Irene Ludwig burst onto the international stage and with spectacular acquisitions repeatedly drew attention to provocative artists who were not shy of scandal.
Besides the key protagonists and art locations in Aachen, the title of the exhibition also highlights how artists and curators criticized society at this time. "With Nie wieder störungsfrei! we are dealing with a moment when art triggers something that could not be taken back. Art plants values in the world," explains Dr. Annette Lagler, who has curated the exhibition in the Ludwig Forum Aachen together with Myriam Kroll.
Thematically the exhibition begins – as the year in the title announces – with the legendary Festival der Neuen Kunst on July, 20th 1964.
At the invitation of Valdis Abolins, cultural spokesman for the students' union at the RWTH Aachen, Jospeh Beuys, Wolf Vostell and Bazon Brock were amongst those who came to the main auditorium. The festival ended in chaos and marked the start of a series of progressive and politically-motivated action performances, happenings and Fluxus events which soon after took place in the newly founded Galerie Aachen in Wallstrasse. Works and documents from this time by Beuys, Vostell and Immendorff as well as Hans-Peter Alvermann, Chris Reinecke and Franz Erhard Walther will be shown.
In June 1968 the journalist Klaus Honnef and the gallery-owner Will Kranenpohl founded Gegenverkehr – Zentrum für aktuelle Kunst in Theaterstrasse. Here contemporary trends in film, music, literature and theatre were presented and avant-garde exhibitions staged. Works by Peter Brüning, Gilbert & George, Gerhard Richter as well as Mel Ramos and Daniel Spoerri will recall this stomping ground of the avant-garde.
Six weeks after Gegenverkehr was founded, in the summer of 1968 Peter and Irene Ludwig appeared before the public for the first time. Their international acquisitions brought the avant-garde from around the world to Aachen at breathtaking speed. At their debut in the Suermondt Museum works by Roy Lichtenstein, James Rosenquist and Andy Warhol were shown which can once again be seen in Aachen.
In 1970 the first Ludwig Museum worldwide opened its doors in the center of Aachen. The Neue Galerie im Alten Kurhaus was devoted to presenting a panorama of 1970s art, in particular the various forms of Realism. Founding director Wolfgang Becker initiated an intensive discourse by focusing on provocative performance art and the new media. Besides Renato Guttuso, Allen Jones and Nancy Graves, important works by Wolf Vostell, Robert Filliou and Ulrike Rosenbach will be presented in the exhibition.
Nie wieder störungsfrei! probes the events of the time as to their significance for art history and looks at the involvement of individual protagonists who contributed decisively to the emergence of an avant-garde scene. In her preface to the exhibition catalogue Regina Wyrwoll, general secretary of the Kunststiftung NRW, notes, Aachen demonstrates with this project "that – and how – past developments continue to have an impact today".
Curated by Dr. Annette Lagler
Nie wieder störungsfrei!, Installation Views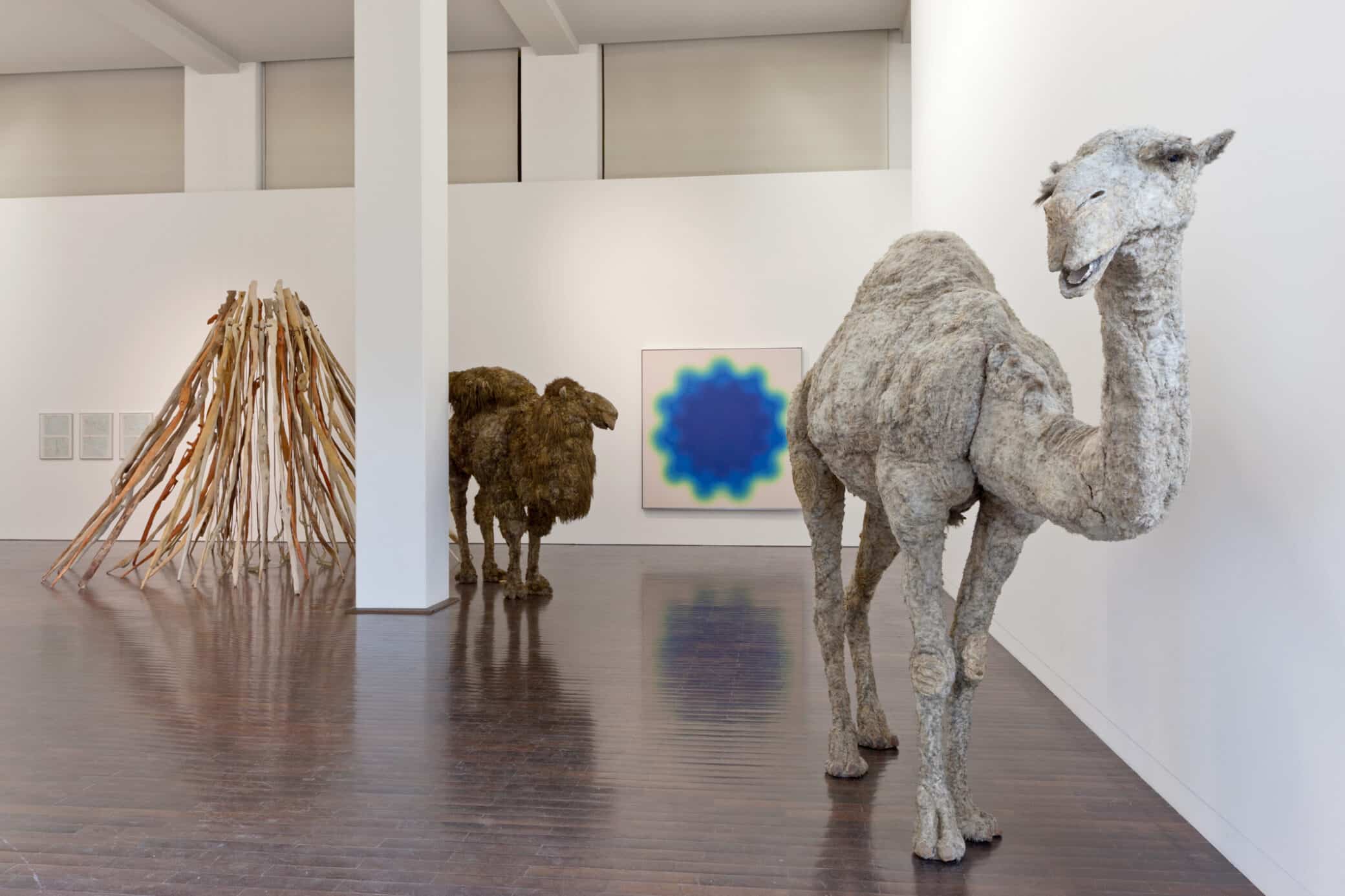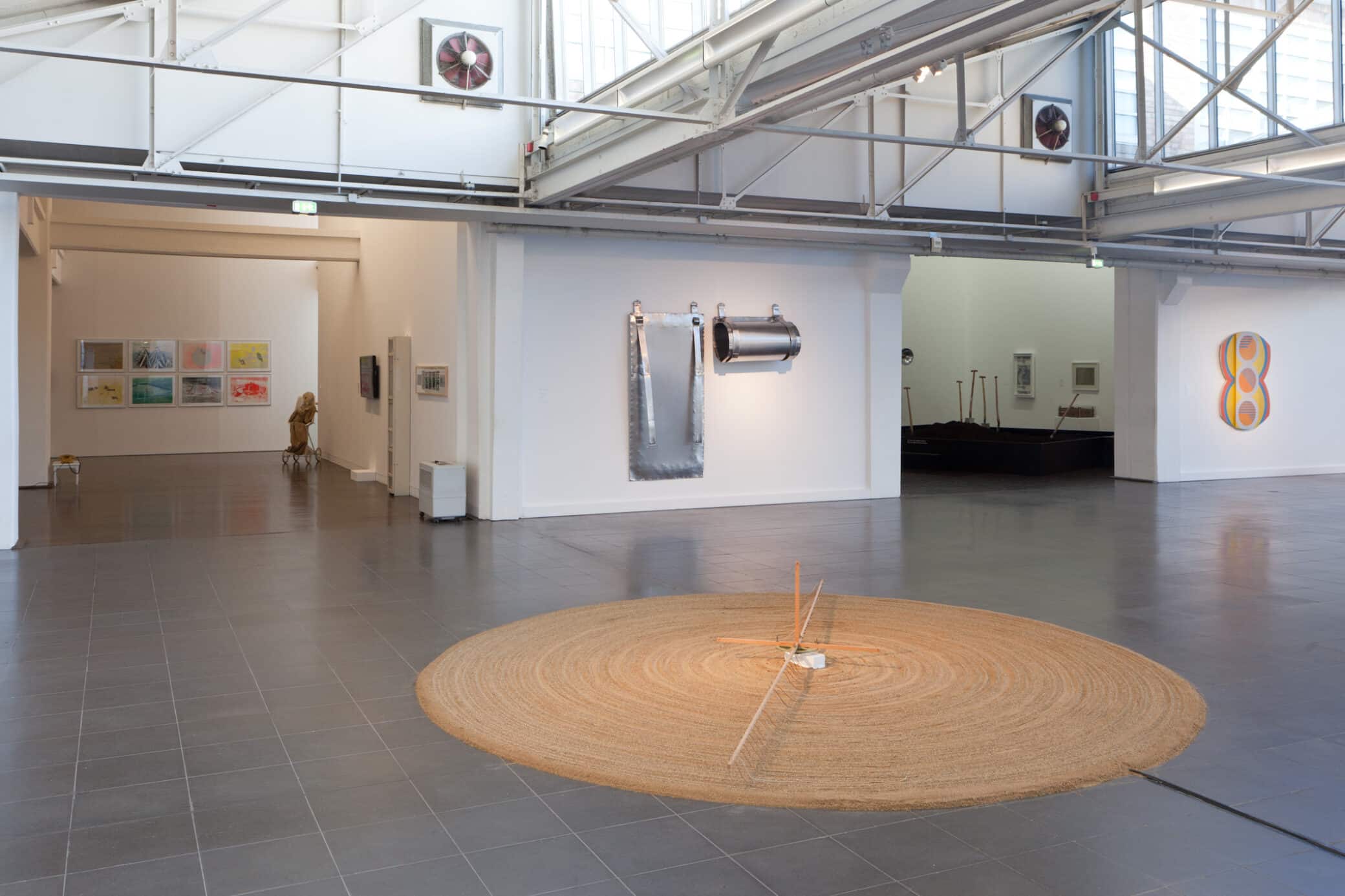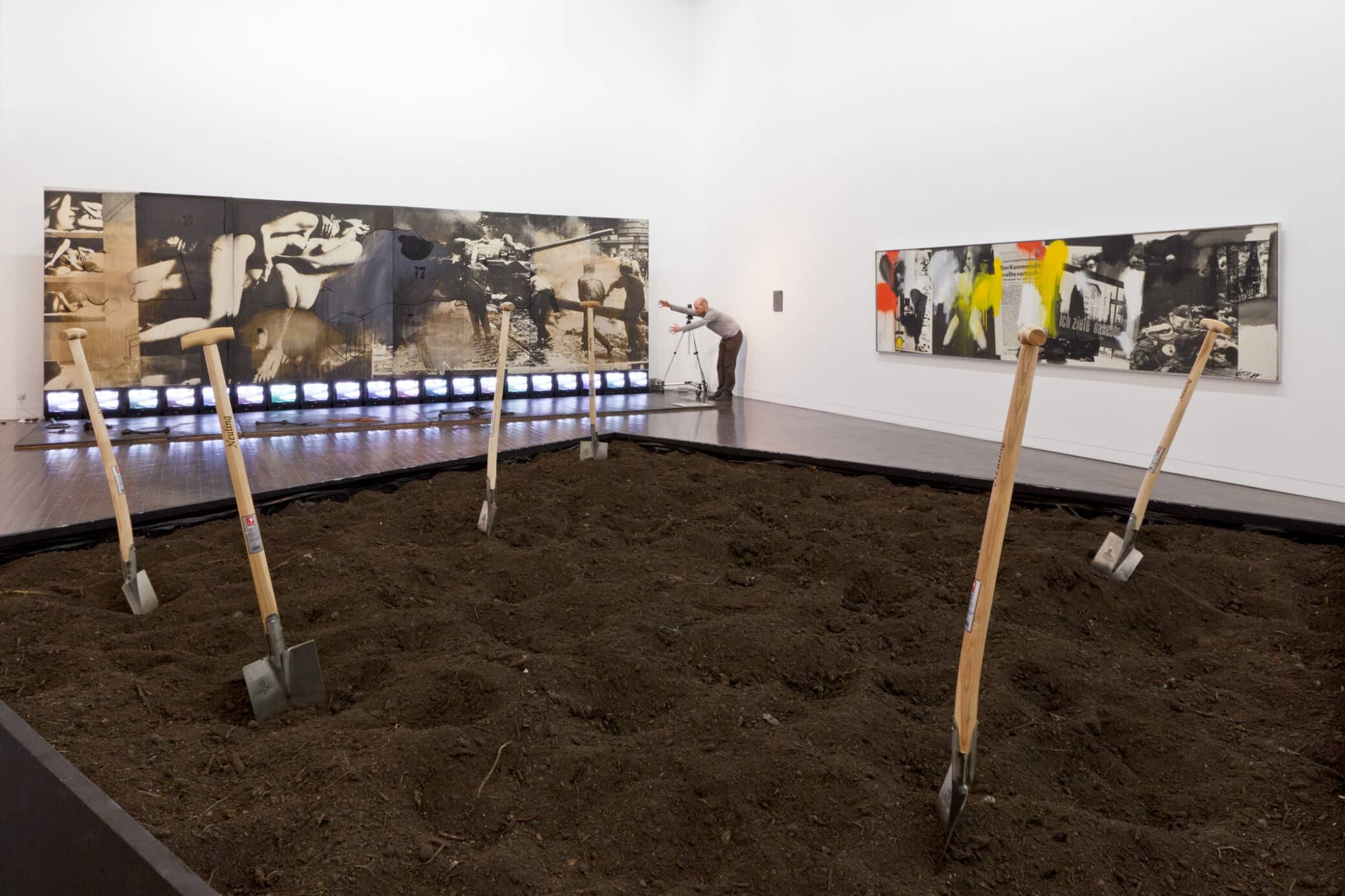 Photos: Carl Brunn / Ludwig Forum Aachen